By Terrell Flautt If you could have your own robot salesperson automatically selling your product, making you a passive income online, would you take advantage of it? What if you had C3P0 shilling out orders for you on auto pilot, 24/7? Oprah style, "You get an order! And YOU get an order!" C3P0 does NOT ever get tired. He never asks for maternity leave or asks for sick leave, C3P0 doesn't even ask you for a raise (Or any pay at all for that matter). The ONLY thing that C3P0 wants to do is sell sell sell on your behalf. So, lets talk about how to use paid Facebook ads with Facebook messenger integration for robotic selling. You create an ad and when people click on it they are taken to your sales page and a chat window with your robot, the cool thing is that  you can set up responses based on keywords and the cooler thing is that you can still use messenger normally to override or talk to your customers during the check out process in case they have any unique questions. The technology is here and one of the easiest ways to implement it into your business is using Facebook Messenger. You may be thinking that you have used Facebook messenger to chat with friends or family before so whats the big deal? Here's the thing; Facebook opened its Facebook Messenger architecture to allow for automation. In other words, you can turn Facebook messenger into a chat bot. Now, if you have been using dating apps like Tinder, you know that some of those hot-looking people are not people at all but chat bots designed to lure lonely people into giving up personal information including but not limited to credit card numbers. It turns out that when you swipe and you connect with them, they are basically robots trying to get you to go to another dating site. This is old technology, and a lot of this turns on the keywords that you plug into the chat interface. If they detect a certain keyword, they would give you a certain script. If you change the keyword, or you talk about something else, they would then give you another script. The important thing about this is there is no actual flesh and blood human being behind that other "person." It's a robot, and you can scale that up to thousands of different conversations throughout the clock. This is why chat bot technology is taking the world of digital marketing by storm. You save a tremendous amount of time, you can be in 1 million different places at the same time. What's not to love? So do yourself a big favor. Regardless of how small your local business is, you can benefit Facebook Messenger automation. I am not saying you should be taking advantage of lonely people on dating apps but I am going to show you how to set up Facebook messenger on your site to increase sales and sign up conversions. Here's how you do it.
Incorporate your Facebook Messenger link in all your ads
The first thing that you need to do is to promote your local brand in the form of an ad that opens up Facebook Messenger. Usually, when people promote stuff on Facebook, when people click the ad, they go to a piece of content or some sort of conversion page. The page would give all sorts of information and details regarding a particular product that they're offering. At least hat is what we are used to seeing but with Facebook Messenger, when people click on your Facebook messenger incorporated ad, they go to a page that talks about how you can help them if they click Messenger, or you can open up Messenger automatically, and you can say, "How can I help you?" or "What can I help you find today?" There would be some opening details, but not much else. In other words, you're trying to mimic a real conversation with a real person. When the customer types in certain pre-registered keywords that your Facebook messenger chat bot algorithm detects, the bot spits out a particular sales script. If they select another keyword, then the bot spits out another message. Some bots are better than others and the more tweaking you do, the more keywords you have, and the more phrases your bot knows, the more custom you can make the experience. The great thing about this is it helps people. Normally, when people engage with a chat bot, they're actually looking for basic information anyways, like; what are your hours? Do you have this type The chat bot will basically just give them this stock information so you don't have to and can spend that time marketing your business. Instead of hiring a call center in the in the Philippines, India or elsewhere, your automated Facebook Messenger chat bot would do it for you. And the best part about inbound content, is you can then follow up with a sales promo. Another good thing about the chatbot is that since users must be logged in to Facebook to use it, you can get a lot of good insights about your customers behaviors, especially if you are getting extra likes from paying customers in the process. This is one of the major reason why people are speculating that Facebook Messenger chat bot is actually projected to put a many call-center workers out of work. This is all automated; this is the future. So make the future work for you by automating branding and the whole selling process using Facebook Messenger bots tied to your actual Facebook Messenger ad campaigns. Here are some of the better wordpress plugins that you can use to implement Facebook messenger chat bots into your ad campaigns and website.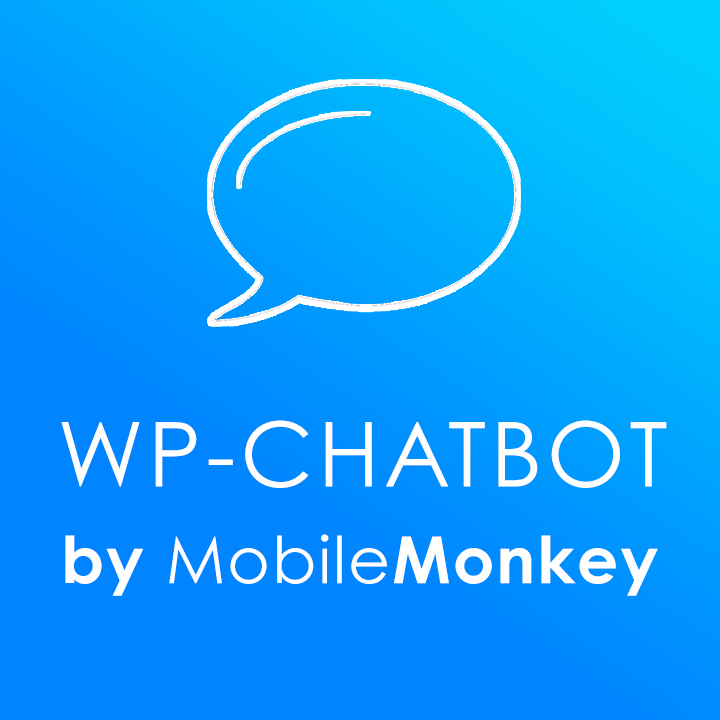 1.) WP ChatBot for WordPress is a chatbot plugin  that allows you to easily implement Facebook messenger into your website so that when someone clicks your ad and is taken to your page they can start interacting with you, customer service, or your chat bot immedietely, answering any questions that they may have,  taking care of email grabs, you name it, and the chatbot can probably help you do it. At the time of writing this article this plugin has over 20,000 installs and a 4 1/2 star review from 41 reviews.
2.) Messenger Customer Chat is the official Facebook messenger plugin for your website that connects your blog or web page to your facebook page, this is very simple way to set up your own chat bot. At the time of publishing this post the plugin has 40,000 installs and a 3 1/2 star rating from 24 reviews.
3.) The Chat button by WhatsHelp takes website visitor directly to the messaging app such as Facebook Messenger or WhatsApp and allows them to initiate a conversation with you. After that, both you and your customers can follow up the conversation anytime and anywhere!
These are just a few of the plugins you can add to your website to implement chat features. If you have already set up a Facebook chat bot and you are still not getting the conversions you are happy with then
you probably need to be running Facebook ads.
Click here to learn how to build an audience on social media and turn them into paying customers.
If you sign up for our ezine we will be sending out high quality, yet easy to understand articles, and tutorial videos showing you exactly how to get the best responsiveness and the most conversions from your chat bots and how to set them up properly.